Invited Speakers
Halina FALFUSHYNSKA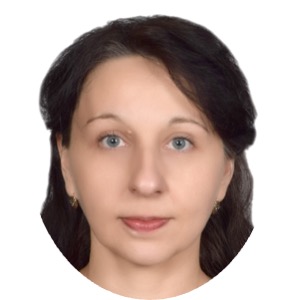 Prof. Halina Falfushynska is a Ukrainian state-honored scientist and technology worker. She works in the field of experimental toxicology, biochemistry, and environmental sciences. She's a vice-rector for Research and International Relations at Ternopil Volodymyr Hnatiuk National Pedagogical University. She co-authored nearly 200 peer-review publications and developed 16 patents. In 2015, Prof. Falfushynska was awarded by the Fulbright Program and in 2017 and 2022 by the Alexander von Humboldt Foundation. She directed 20 national and international research and education projects supported by DAAD, Erasmus, the National Research Foundation of Ukraine, and the Ministry of Education and Science of Ukraine. Prof. Falfushynska also serves as an editor for several journals published by Elsevier, Frontiers, and De Gruyter.
---
Małgorzata FILIP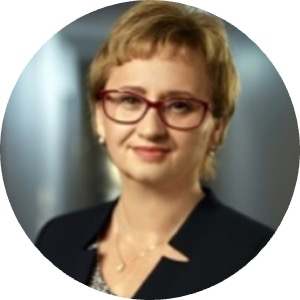 Prof. Małgorzata Filip is a neuropharmacologist employed at the Institute of Pharmacology Polish Academy of Sciences in Krakow as the director and head of the Department of Addiction Pharmacology. From 2020, she is also a corresponding member of the Polish Academy of Sciences and the Polish Academy of Arts and Sciences. She is the editor-in-chief of
Pharmacological Reports
, an international journal from the JCI list that publishes research results in the field of experimental and clinical pharmacology.
Her research interests concern the pathogenesis of mental and neurological diseases, the impact of the environment (stress, addictive substances, modified diets) on the functioning of the animal brain and the search for factors heralding neurodevelopmental diseases within the vascular network of the animal brain.
The total scientific output includes >300 publications from the JCR list, the total IF >770, and the Hirsch coefficient, IH = 42 (Scopus).
---
Mariusz JĘDRZEJKO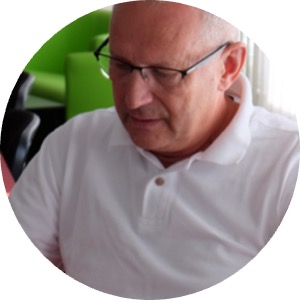 Prof. Mariusz Jędrzejko, special educator and sociologist, addiction diagnostician and therapist. He manages the Support Center for Children and Adults with Addictions and Disorders in Józefów. Scientific director of the Center for Social Prevention. The area of scientific interest is the etiology, development and prevention of addictions and risky behaviors of children and adolescents. Author and co-author of over 200 scientific and popular science studies on the problems of addiction, social pathologies and the impact of socio-cultural changes on problematic and risky behaviors, as well as the social condition of the family. Creator of the terms "boosters" and "galerianki". Traveler.
---
Dorota KLIMASZYK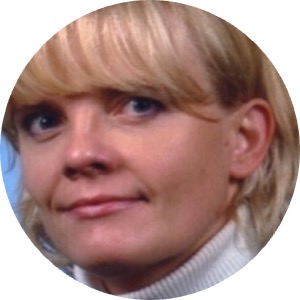 Dr n. med. Dorota Klimaszyk in 1996 graduated from the Faculty of Medicine of the Poznań University of Medical Sciences in Poznań. In 2005, she obtained the title of doctor of medical sciences, and the subject of her doctoral thesis was the correlation of carbamazepine and 10,11-epoxide levels in blood serum with the clinical picture of carbamazepine poisoning.
Since 1998, she has been working and on duty at the Toxicology Ward with the Toxicological Information Center of the Municipal Hospital of F. Raszeja in Poznań, she also serves as the deputy head of the branch.
Since 2010, she has been a provincial consultant in the field of clinical toxicology in the Kuyavian-Pomeranian Voivodeship.
She is the author of several dozen articles and the editor and author of the chapter on poisoning in the textbook "Internal Diseases" by Szczeklik in Polish, Canadian, Ukrainian and Spanish versions.
---
Peer van der KREEFT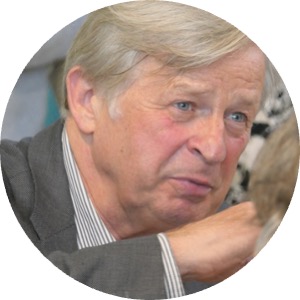 Peer van der Kreeft, a social educator, was 25 years head of prevention at De Sleutel, a major drug care organisation in Belgium until 2011 when he was appointed as a full time lecturer and researcher at the University College Ghent (HOGENT).
Peer has served at the basis of lifeskills interventions like Lions Quest in Europe in the late eighties and designed with a multicultural group of authors Unplugged in the beginning of this century. He published children's stories to start prevention at very early age as well as articles in scientific and popular journals.
Internationally, he presided the EU Prevnet Network from 2002 - 2006, and has led the EU-DAP Drug Abuse Prevention Faculty project for international adaptation and training of trainers. In 2017 he took the lead of the European Universal Prevention Curriculum adaptation process. The same year he wrote UNODC's Line Up Live Up manual on life skills through sports activities for prevention of drugs, crime and violence. Successful prevention tools are now rolled out in Europe, Russia, South-West Asia, Latin-America, the Middle East, North-, West-, South-Africa and Pakistan.
Peer has been awarded the EUSPR Honour for Leading European Prevention Science Practitioner in 2015. He presided the board of the European Society for Prevention Research from 2019 until 2022, when he happily retired.
---
Krzysztof KUS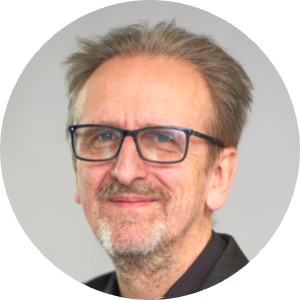 Krzysztof Kus, assistant professor (dr hab. n. farm.) - Head of the Chair and Department of Pharmacoeconomics and Social Pharmacy – Poznan University of Medical Sciences. He deals with the practical application of Evidence-Based Medicine (EBM) and medical databases (MBD) in open and inpatient treatment. His interests also include the economic aspects of medical services, the valuation and evaluation of innovative treatment methods, and the pharmacology of mental diseases - research on animal models. He defended his doctorate at the Faculty of Pharmacy at the Medical University of Poznań in 2000: Comparison of the influence of representative psychotropic, classic and new generation drugs on memory and other higher nervous functions in rats. He obtained the postdoctoral degree in pharmaceutical sciences in 2015 based on a scientific achievement (series of works) entitled "Mood stabilizers, antipsychotics, and antidepressants as new generations of drugs used in the treatment of selected mental diseases." Most of the research was carried out on advanced animal models. The promoter of Academic Entrepreneurship on behalf of the Rector of Poznan University of Medical Sciences - searching for innovative projects for industry and the Medical University. Expert in the Smart Growth Operational Program 2014-2020. Member of the Team of External Experts for Delphi Analyses of the National Program Foresight Poland 2020. From 2021, President of the Electors of the Polish Pharmacoeconomic Society. Author of over 140 publications and books and over 150 scientific reports on the animals (about half). Most research issues concern pharmacological effects, e.g., effects on memory, mood stabilizers, and schizophrenia (animal models). The other side of the investigation concerns pharmacoeconomic (e.g., costs, quality of life, clinical and cost-effectiveness and medical data bases). Total IF = 161.352 H-index = 17, Sum of Times Cited: 678.
---
Jaroslaw R. ROMANIUK
Jaroslaw R. Romaniuk, Ph.D., LISW-supv. LICDC, is a researcher and educator in the areas of neuroscience and social work. He has worked in the positions of therapist, manager, and developer of substance abuse treatment programs in hospitals and community organizations. Currently he is a lecturer at the Mandel School of Applied Social Sciences, Case Western Reserve University in Cleveland, Ohio.
Faculty Web Page:
https://case.edu/socialwork/about/directory-faculty-and-staff/jaroslaw-richard-romaniuk
---
Paweł SOBCZYŃSKI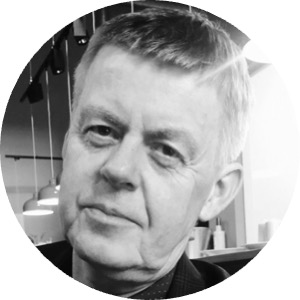 Paweł Sobczyński is a specialist in Anaesthesiology and Intensive Care. His Ph.D. dissertation (1994) - "The use of esmolol to prevent haemodynamic disturbances in patients undergoing abdominal aortic reconstruction", and Habilitation/Readership (2002) – "Studies on mechanisms and prevention of lung inju-ry in patients undergoing cardiopulmonary bypass". Actually he is a chairman of Department of Anaesthesiology and Intensive Therapy Poznan University of Medical Sciences, Poznań, Poland.
His postgraduate training included: Training in haemodynamic and metabolic aspects of cardiopulmonary bypass at Christian Albrechts University, Kiel, Germany, Oxford Regional Training Scheme in Anaesthetics for Overseas Doctors, The Horton General Hospital NHS Trust, Banbury, UK.
---
Krzysztof (Chris) SZYFTER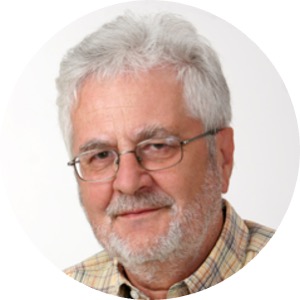 Prof. Krzysztof (Chris) Szyfter is a molecular biologist working for the Institute of Human Genetics of the Polish Academy of Sciences and partly for Clinic of Otolaryngology, Poznań University of Medical Sciences.
Fields of research interest:
- molecular epidemiology (DNA damage and repair, mutagenicity, carcinogenesis, occupational exposure),
- biology and genetics of head and neck cancer (tobacco smoke carcinogens, polymorphism of genes involved in carcinogen activation, detoxication and DNA repair; identification of gene role in head and neck cancer risk and further progression),
- genetics of hearing loss,
Over 250 research publications (including:
Carcinogenesis, Mutation Research, Human Mutation, Eur. Arch. Otorinolaryng., Oral Oncol., Free Radic. Res.
) review papers and book chapters published. Served as guest editor of
Mutation Res., Genetica Polonica and Biomolecules
. Member of editorial board of
Eur. Arch Otorhonolaryng.
and
Journal of Applied Genetics
.
Research interships in Edinburgh (UK), Moscow (Soviet Union), Gatersleben (GDR), Leiden (The Netherlands), Budapest (Hungary), Helsinki (Finland) and Stockholm (Sweden).
Cofounder and head of Mutagenesis section of the Polish Society of Genetics. Past-president of the European Environmental Mutagen Society EEMS).
---